Miami, FL Math Zoom Tutoring
Serving All Students Across the Miami-Dade Area
Zoom tutoring is a convenient way to ensure that your child can get tutoring for mathematics, anytime and any place. Miss G has a digital writing tablet that will make the math tutoring session easy to follow. Whether it is zoom tutoring in the summer to get ahead for the upcoming school year, tutoring while on vacation to not fall behind, or fitting in a quick tutoring session at your convenience, the zoom tutoring will be beneficial and you will be sure to see improvements.
Algebra is foundational for all mathematics courses in high school as math is a subject that continues to build upon itself year after year. Miss G Tutors has worked with students of all levels and can target any learning gaps or can push students' knowledge to the next level by introducing challenging yet relevant material. As a teacher who has taught pre-algebra, algebra 1, and algebra 2, Ms. Gurgan is well-versed in the vertical alignment of these courses.
Best Miami Math Zoom Tutor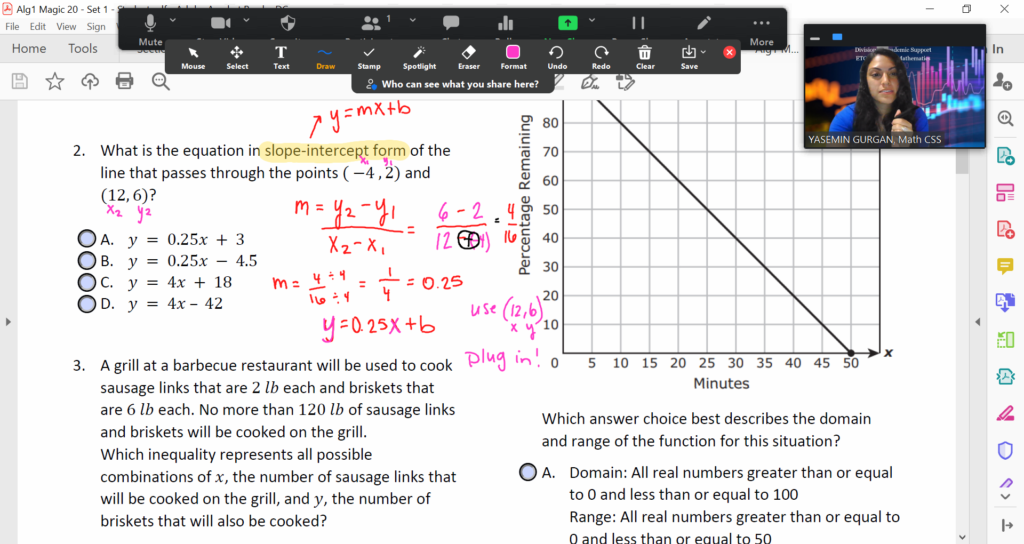 Miss G is a Curriculum Support Specialist for Miami Dade County Public Schools. This position allows her to work with different schools across the county and focus on algebra 1 and geometry. She has tutored via zoom many times and also supported teachers with their technology during the pandemic during long-distance learning. Having taught pre-algebra, algebra 1, and algebra 2 for many years to many different levels of students with great success, she has seen tremendous results.
When Working With Miss G as Your Local Algebra Tutor in Miami:
You gain a reliable tutor who cares about her students
You will have an algebra tutor that your child will enjoy working with
You can choose Zoom or in-person tutoring at your convenience
Your child can count on me to be there for tutoring sessions prior to important tests or quizzes. I won't let your child down!
Get Started with Math Zoom Tutoring Today:
If you are ready to start seeing results that will build your child's confidence in math, contact Miss G today!